Once you arrive at your favorite destination, you need a way to get around town. A rental car is the perfect solution as it allows for the convenience of going where you want, when you want. There are lots of different styles of cars to choose from and a wide range of prices to fit your vacation and budget. So, how do you get the best deal on a rental car? Here are a few tips and tricks.
Use Your Memberships
There are lots of discounts available when it comes time to rent a car, but they're not always widely advertised by the rental companies. The good news is that you can simply ask about current car rental deals at the counter or even online when you're making a reservation.
At the top of the list is your AAA membership. AAA members can save up to 20% on Hertz rentals. Always inquire about which member discounts are available and use the one that gets you the best rate.
Keep It to One Driver
Unless it's absolutely necessary to have multiple drivers on your rental, keep it to just one person. Most rental companies charge an extra fee for each additional driver. It's usually not a flat fee, but a daily fee, so if you have a rental car for a week, that cost is going to add up fast.
If you have a large crew of potential drivers, pick one person as your chauffeur for the week. If it's a longer trip, then plan a few extra breaks so they get some time to stretch and grab something to drink, which is a good idea for everyone.
Book the Right Size Car for Your Needs
The bigger the car, the more you'll pay for your rental. If possible, go with an economy car since those are the most affordable. Only opt for a large sedan or SUV if you truly need one, like if you have a large family to accommodate or lots of luggage. Otherwise, smaller is better when it comes to saving money. Getting a smaller car also helps reduce your fuel cost, which is especially important if you're going on a long-distance trip.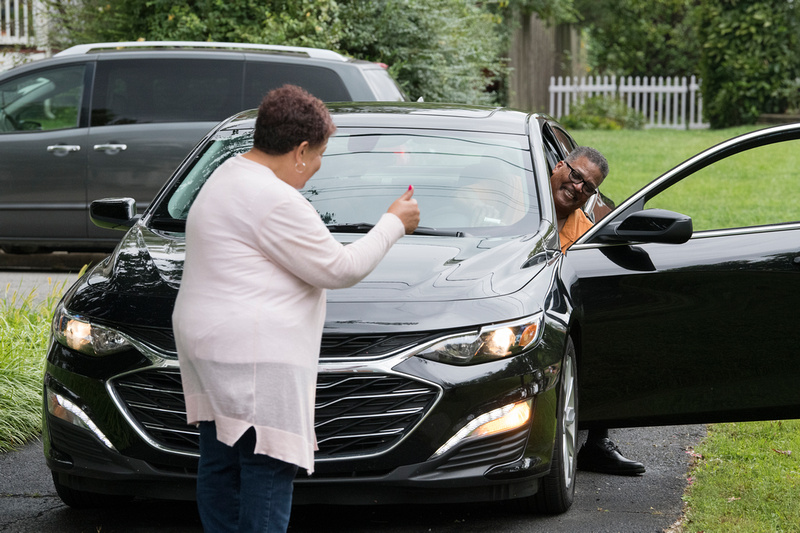 Ask About Free Upgrades
Often, there are free upgrades available for the asking when you show up at the rental counter. These include premium cars in the same class as the vehicle you reserved or even larger cars, all available at the same price as the original car you booked.
If an upgrade isn't offered, then ask. While they may not have anything, if they do, you could find yourself travelling in more comfort than you expected without having to pay any extra for the experience.
Avoid the Add-Ons
There are all sorts of things you can add on to your rental, such as navigation and car seats, both of which you can avoid by using your own. You can even bring your own toll transponder if it's valid in the location to which you're traveling.
Insurance also falls in this category. Check with your insurance company and chances are good they have you covered while you're in a rental car. Many credit card companies also automatically provide insurance when you use their card to rent a car. Do a little research ahead of time and don't feel pressured into adding unnecessary insurance at the counter.
Return With a Full Tank of Gas
You will need to return the car with a full tank of gas, except in rare situations. The agent at the counter will offer several options for filling up the tank. You can prepay for a full tank, which is one rate, or they will charge you by the gallon for just the amount you need, which is another rate. You can also just fill-up on your own at a gas station near the drop-off location. Filling it yourself is almost always the cheapest option. You can search out the nearest gas stations online in advance of your trip or just find the cheapest station on your AAA mobile app. This can make a huge difference in how much you pay for your rental, so don't automatically have the car rental company fill it up for you just for convenience.
Use your AAA membership for even more savings on Hertz rental cars. Members can add an additional driver for free, reserve a free car seat and get 10% off prepaid gas and 50% off satellite radio.